Here are some illegal aliens dreaming about free health care, "because health happens when we dream together".
Does healthcare happen "when we dream together", or is the delivery of healthcare a substantially more complicated process?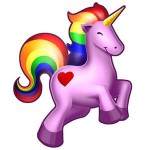 If wishing will give us free healthcare for all, why stop at our borders?  Why not get it for everyone in the world?  I wish that everyone in the world could have the the very best healthcare there is, for free.  Don't you?  I wish unicorns would just fly it around everywhere.
But if it turns out that dreaming doesn't do it, that raises a few more questions.
Would a culture that favors free exchange of goods and services be more likely to develop high quality medical care than a centrally controlled coercive society?
If a free society develops high quality medical care, is it likely to improve health care if we move toward a centrally controlled coercive system?
Is a person's desire for free stuff a legitimate claim on the lives and property of others?