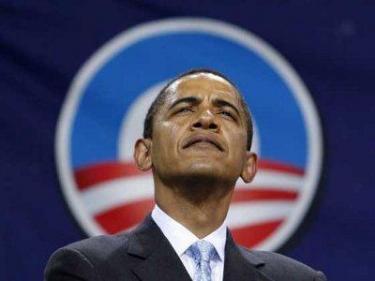 The events in Ferguson, Missouri are the latest example of sick political theater, carefully orchestrated to shape public policy.  The theatrical productions are pure fiction, but are presented as fact.  They are morality plays with heroes and villains and are intended to create strong emotions directed at a political objective.  All of the elaborate productions are based on central lies.  None would be possible without a complicit media to carry the script.
If you consider some examples you will see that the various plots all have a similar structure.
When Jared Loughner shot Representative Gabrielle Giffords, the "Why Did Sarah Palin Cause Giffords To Be Shot" political theater began almost immediately.  Palin was not related to the shooting in any way, but there was an explosion of stories about her culpability.   There were headlines like, "Giffords Blood Is On Sarah Palin's Hands"    Democrat politicians joined in.  Wasn't it just awful how violent those conservatives are?
False accusations and moral posing by liberals are part of each script.
The climax of the play is when the Poseur in Chief assumes the godlike role of lecturing to us about morality.  We watch the arsonist, who helped set the fire and who stoked the fire, speak to us about how disappointed he is that we have a fire.  In the Palin-Giffords case the climax was quite a grand production.
In the case of Professor Gates arrest, the climax was a small production.  The policeman who answered a call to protect Mr. Gates home was unfairly attacked by the President for "acting stupidly" and then the media script expanded to the topic of racist police.   The climax was Presidential pontification at a "beer summit".
The fictional stories written for the Mike Brown/Darren Wilson and the Trayvon/Zimmerman morality plays followed nearly the same script.   Two wonderful young black men were shot by racist white men for no reason at all. They were "executed".   They were "gunned down like dogs".  America is racist.  Cops are racist.
The leftist media present the fictional story with glee, repeating the lies endlessly, sometimes doctoring the evidence and always ignoring the facts.  They appear oblivious to the hatred and division that they are causing.  Or worse, they appear to seek violence as a ratings booster.  In Ferguson, the mob knew the script.  For media and mob it was, "lights, camera, action!"
In both cases, Obama, Holder and many Democrat politicians played important roles in fanning the racial flames.  In private, they call this motivating the voter base.  In the play, they assume the role of moral heroes.  They are attacking white society, attacking police, attacking America and selling a message of anger and victimization to black communities 'because they care'.
Obama, who is always happy to attack America in an international forum, discussed Ferguson at the U.N.  as a sign of America's moral failing.  He met with the mob leaders and urged them to "stay the course".   Missouri's Governor, along with many other Democrats, acted as lynch mob leaders calling for Officer Wilson's head prior to an examination of the facts.
Eric Holder sent large numbers of Dept. of Justice agents to both Ferguson, MI and Sanford, FL.   He does not send large numbers of agents to investigate the massive number of black deaths where there is no political motivation for his 'great concern'.  He mostly sends no agents at all and shows no special interest at all.  Few people realize that Holder sent community activists to Sanford to foment racial tensions in the Trayvon case.  And he repeatedly got the message out in Ferguson that the problem was racism.  When a policeman shoots a charging 290 pound man who had assaulted the officer moments before, what could it be but racism?
Eric Holder knows every detail of the eyewitness testimony and he knows the physical evidence.  He knows, but he doesn't care.  He has a role to play in this sick, political drama and the facts will not change his role in any way.  He and the ever-present, ever-despicable, race-baiters like Sharpton and Jackson throw Molotov cocktails of racial division into the crowds.  They are mob creators, and Sharpton (an Obama adviser!), truly has blood on his hands from a mob he created in Crown Heights in 1991.
The work of these hatemongers, with the help of a leftist media, directly created the destructive mobs we have seen in Ferguson and other cities.  In this morality play, their role is portrayed as righteous, justified anger.  They are the aggrieved party.  You, if you are white or are a policeman, are the guilty party.
In reality, the Brown/Wilson tragedy does not fit the narrative of a racist cop killing a gentle black man.  The opposite is true.  Let's examine some of the other narratives that were pushed by the emotional, misinformed mobs.  Three common chants and protest signs were: We Want Justice, Black Lives Matter, and Stop Killing Us.
"We Want Justice"- It is an undeniable fact that the credo, "snitches get stitches" dominates black culture.  Co-operation with the police is explicitly forbidden and those who testify about crimes are very often punished for it.  There are many black murder cases where significant numbers of people witnessed the murder and none of them will talk to the police.  The do not want justice.
"Black Lives Matter"- Where are these demonstrators when thousands of other black lives are snuffed out.  It appears that "Some Black Lives Matter", the ones that are part of the show. "Stop Killing Us" -  91% of black murder victims are killed by other African-Americans according to FBI statistics.  You should stop killing you.  White people and white policemen are not the problem. Thomas Sowell has some insight on the real problem here and Jason Riley here.
Not all of the plays reach the final act.  In some, the central lies are too great to be sustained.  The debacle in Benghazi was not "caused by a video".  The extensive targeting of conservative groups by the IRS was not "caused by a couple of agents in Cincinnati".  The massive recent influx of young illegal aliens was planned in advance to be a "humanitarian crisis" and an inducement to change immigration laws, but it backfired.  The final act of the Fast and Furious gunrunning operation was supposed to be Holder and Obama (the gunrunners) speaking as moral authorities, bemoaning the damage caused by American guns and explaining necessary restrictions on the second amendment.  The "Cruel Republicans Shut Down The Government "  story did not fool the thinking people, but it did fool the Republican leadership, who have now essentially abandoned the power of the purse.
To a large extent, it is elaborate fictional stories that shape public discourse and public policy.  In the current drama about race, it is very disturbing to see blacks manipulated like angry puppets on a string by their perennial masters.  It is very disturbing to see the degradation that the welfare state has produced.  It is sickening to see the very people who produced this degradation, the people who profit from this dependency, posing as saviors.  What an evil and destructive game this is.
********************
This essay was first published at American Thinker.
********************
Updates:  The grand jury transcripts show that several witnesses were threatened and pressured not to tell the truth…  because the mob doesn't want justice, they want lies. There is a chilling story of witness intimidation here.
There also is a column here about "Black Lives Matter".  An excerpt:
 The focus of the [black lives matter] campaign would have much more moral authority and would be taken much more seriously if it focused on those actions that do devalue black lives- which have very little to do with white cops and everything to do with blacks themselves. According to data collected from 1980-2008, in 2008, the homicide offender rate for blacks was almost 25 percent, seven times higher than the offending rate of whites (3.4%). The homicide victimization rate for blacks was about six times higher than the victimization rates for whites. Blacks were also 47.4% of all homicide victims and 52.5% of all homicide offenders. During the same period, blacks accounted for 62% of all drug-related homicides compared to 37% committed by whites. Over 65% of all drug-related homicide offenders were black; whites comprised 33 percent. Blacks were 44.1% of felony murder victims and almost 60% of felony murder offenders. For gun homicide rates, blacks were 51.4% of all victims but 56.9% of offenders. Black offenders committed 93% of all black homicides. The FBI statistics aren't any better. In 2012, of the 2,648 black victims of homicide, blacks were responsible for 2,412. Of the 14,581 total murder offenders that year, 5531 (38%) were black.
Neal Boortz on "black lives matter":
 Here's a question … how many blacks have been killed by other blacks since Officer Wilson shot and killed Michael Brown.  One estimate I've read says 2,100.  Thousands of young blacks are murdered every year.  The numbers in recent years range from almost 6,000 to 9,000.  The average is around 7,900.  One statistic that is borne out is that 93% of these murders of blacks are committed by other blacks.  This is to the tune of over 20 each and every day.       Michael Brown attacked Officer Wilson on August 9th.  That's 108 days between the incident and the report on the grand jury's findings.  Multiply by the average of 20+ a day and you have 2,160 during that period.  If you want a more alarming statistic, try this one.  The number of days elapsed since the killing of Trayvon Martin and the report from the Ferguson grand jury? That would be 1003 days.  That means 20,000 killed and over 18,000 of them killed by other blacks.

During this entire time frame the ONLY time I saw a "black lives matter" sign was in connection with a protest over Michael Brown's death.  Didn't the other 20,000 black lives matter as well?  Where were the signs? ….

Perhaps blacks need to recognize that negative attention focused on their communities isn't necessarily due to feelings of white or genetic superiority. Maybe it has something to do with the prevailing culture of violence in the urban black community … especially the YOUNG urban black community.  A community that revels in mimicking prison garb, complete disregard and disrespect for women, an anti-learning and anti-achievement culture in schools, and visceral hatred for the police is not a community that is going to be well regarded by others.  It has nothing to do with skin color, and everything to do with culture – behavior.
Thomas Sowell explains in "Opinions vs. Facts" who benefits and who suffers from the actions of the racial grievance industry. The last paragraph is about the history of Detroit, but it could also be about the future of America.  Read it here
Bill Whittle exposes the real race war.  There is a staggering amount of racial violence that is well hidden: